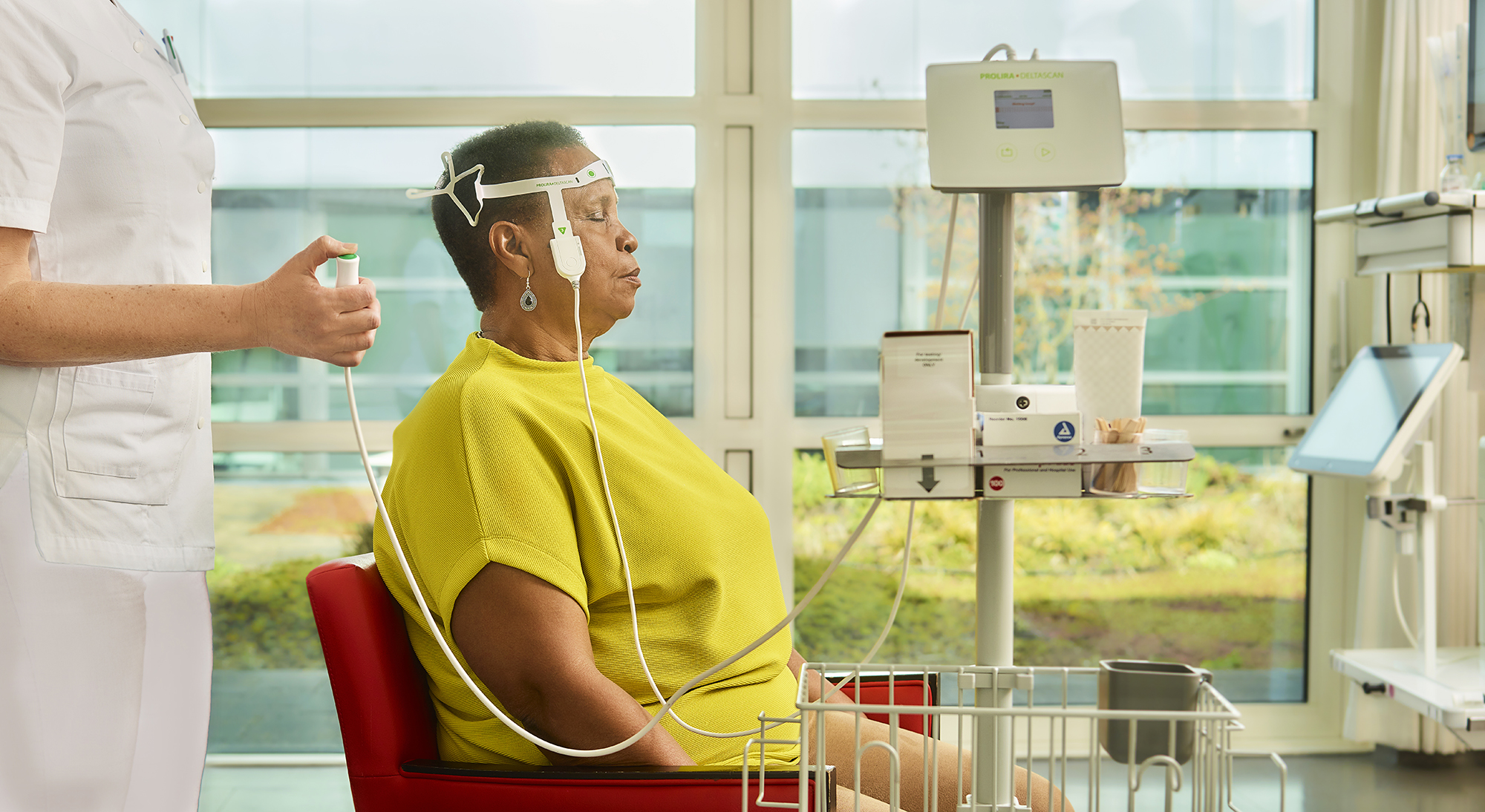 Investors Borski fund, ROM Utrecht Region, Holland Capital, Health Innovations and Oost NL together invest
€5 million in Prolira BV, the Dutch scale up that helps hospital departments improve patient care in the field of
acute brain failure (acute encephalopathy and delirium).

Actively using the patient's brain state information is essential for making better informed medical decision and
realising improved patient care with better outcomes. Prolira provides the world's first objective brain state monitor (DeltaScan®) to hospitals, as well as data driven support that quantifies the positive impact of DeltaScan implementation in patient care protocols. DeltaScan® is a revolutionary CE marked (and pending FDA clearance) medical device that objectively monitors the brain state of patients, using breakthrough EEG technology and smart AI algorithms.

"Monitoring the brain state of patients is as important as monitoring other vital organs like the heart or the lungs. Every year, as many as 20 million hospital patients are at risk of acute brain failure in Europe and the US. This large group of patients needs the care improvement that Prolira offers", says Annemarie Willems, Chief Business Development/Founder of Prolira. With DeltaScan® acute encephalopathy and delirium are detected in more patients and earlier, providing healthcare care professionals timely information to improve their care processes. This is good news for all stakeholders in the healthcare system, as reduced length of hospital stay, increased hospital patient capacity and significant cost reduction on hospital department level can be be achieved.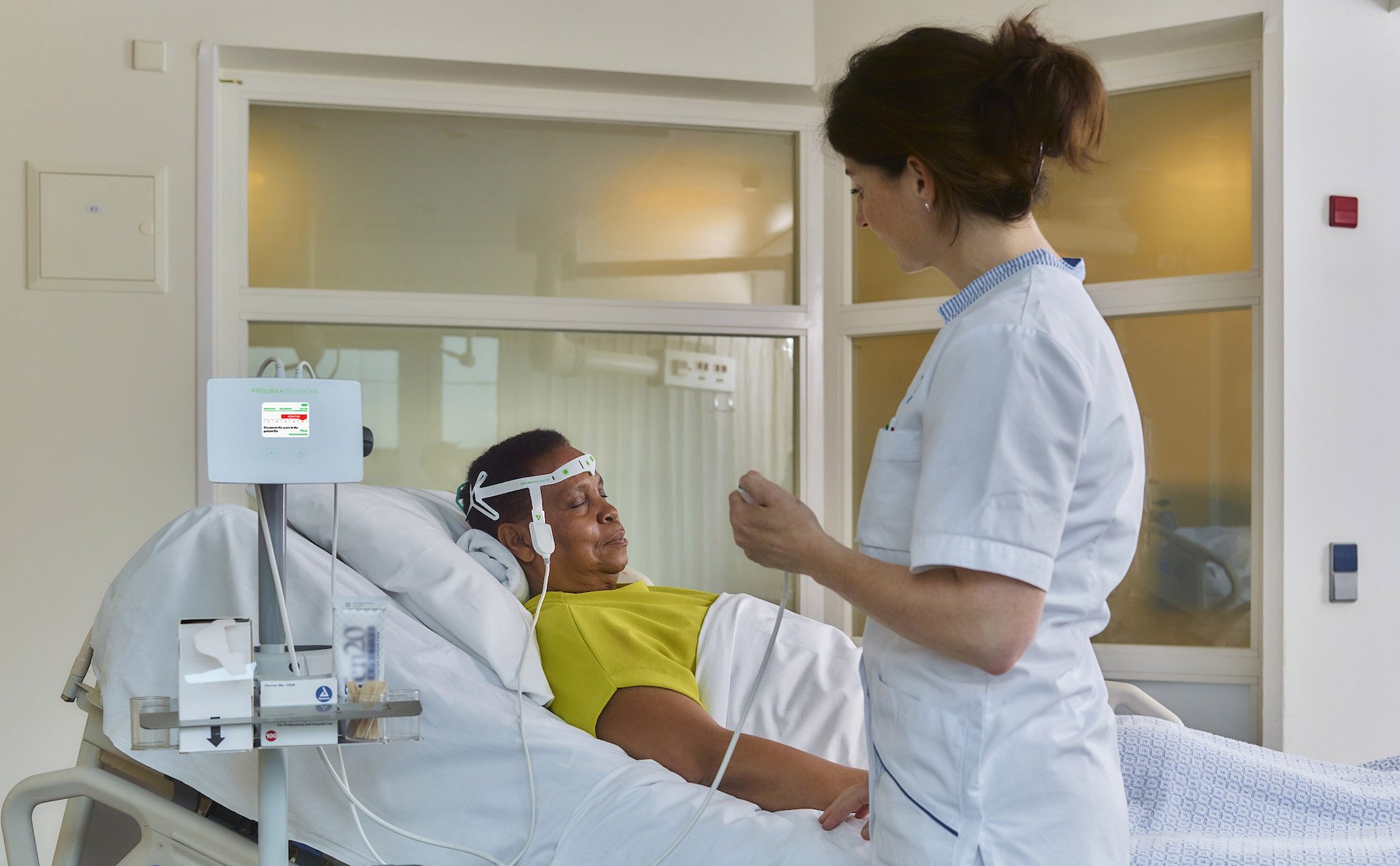 Prolira originated as a spin-off from the University Medical Center Utrecht (NL), now an international and privately owned scale up company in the healthcare domain. "In the years to come, routine brain state monitoring will become part of the normal set of vital parameters. Our objective is to further advance our position by supporting hospital departments to realise improved care for their acute brain failure patients. This growth capital investment enables an increased uptake of our offering in key European countries and, after FDA clearance, also a lift off in the USA", confirms Rutger van Merkerk, CEO/Founder.

"By tapping into the large market of brain state monitoring with a medical device that massively outperforms the
current subjective standard in the market, Prolira is poised to further strengthen its position as category leader. We at Borski Fund are committed to supporting Prolira's growth plans and provide them with capital, network, and expertise in global commercialisation. As lead investor we are thrilled to join the capable team and experienced health investors of Prolira", says Bertrand van Leersum, Investment Director at Borski Fund.

"We are proud to participate as a new investor in Prolira. The company has developed a very robust and unique
product, already used by over 25 hospital departments in 4 countries. We are convinced that DeltaScan will be
beneficial for many patients worldwide, who can leave the hospital faster and healthier, after suffering acute brain failure. We look forward to collaborating with the Prolira-team and the investors-consortium and build on their early successes and international expansion", says Adinda Woelderink, ROM Utrecht Region.
An overview of partners involved
Prolira is a high-tech scale-up and pioneer that addresses a costly and growing healthcare problem: acute brain failure (acute encephalopathy and delirium), which is a serious response of the brain to common underlying medical conditions like kidney failure or COVID. Every year, 20 million patients are at risk of acute brain failure in EU and US hospitals, which leads to long-term cognitive impairment (incl. dementia), longer hospital stays, and higher healthcare costs. Prolira's
DeltaScan® is the world's first EEG device with AI algorithms that objectively and reliably find 75% more cases than usual care, which is key to patient recovery. Prolira is a 15-persons strong, enthusiastic, up-to-speed team with experienced business development, marketing & sales, and clinical support specialists ready to scale. Currently, 25+ hospital departments in the Netherlands, Germany, Austria and the UK are customers.
Borski Fund is a Dutch based venture capital fund investing in tech companies with a diverse management team. Founded by Simone Brummelhuis and Laura Rooseboom, Borski Fund strongly believes in diversity and gender equality. By investing in the growing group of female tech entrepreneurs the 50 million fund reduces the gender gap. Investments are made within the areas of Future of Health, Sustainable Transformation of Industries and Fashion Tech. The geographical focus is on Western Europe based companies with international ambitions. Borski Funds helps entrepreneurs realize their ambitions by leveraging own entrepreneurial experience and opening an extensive network. Borski Fund's portfolio includes MedTech companies as Vivolta, leading the electro spun regenerative tissue engineering market, the Female Health company MyInnovo providing medical products to train the pelvic floor and the leading medical AI imaging company Thirona. For more information visit www.borskifund.com
ROM Utrecht Region Participation Fund invests in the major transition sectors that are important for tomorrow's economy: Digital, Health, and Sustainability. Our fund is commissioned by the ERDF, the Ministry of Economic Affairs and local governments from Utrecht area.
Together with private investors, we invest in companies developing highly innovative products that we wish to see in our ideal future society, and have the ambition to become scalable businesses and to grow. By utilizing our (international) network, expertise, trade initiatives and many incentives, we enable companies to achieve commercial success and make a positive impact. For more information visit www.romutrechtregion.nl
Health Innovations invests in young companies that make healthcare better and more affordable. We focus on innovative care concepts, eHealth, medical technology, Digital Health and Health Services. The market is central to our process. How companies can contribute to improving healthcare processes: prevention, diagnosis, treatment and monitoring. We invest in the Seed and Growth stage, and our investment must contribute to value creation for healthcare, the entrepreneurs and the shareholders. We play an active role as a shareholder by deploying our knowledge, experience and network but do not take on the role of the entrepreneur. For moreinformation visit www.healthinnovations.nl
Oost NL is the development agency of the eastern part of the Netherlands. Commissioned by the Ministry of Economic Affairs and the provinces of Overijssel and Gelderland, we strengthen the regional economy. We let entrepreneurs innovate, invest and internationalize to accelerate their growth. Oost NL guides entrepreneurs to the most appropriate form of financing. In addition, we make our network, knowledge and expertise available to entrepreneurs in Food, Tech, Health and Energy. Because Oost NL invests with public money, social return is of great importance. In this way we contribute to the achievement of regional, economic, sustainability and employment goals. For more information visit www.oostnl.nl